Fitness Planner Instant Download includes weekly Goals, Classes and Workouts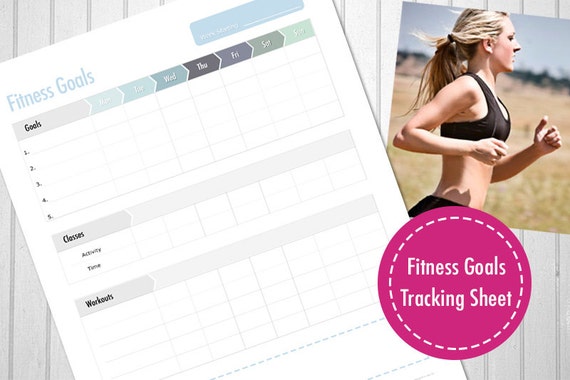 Start the year by planing to succeed with this fitness goal sheet to help you achieve your goals. The Fitness Goal Sheet is downloaded after purchase and can be printed from PDF format multiple times for every week.
Each week you can:
SET YOUR GOALS
Write up to 5 goals and track your progress by ticking the boxes each day you complete your goal.
MAKE A COMMITMENT
SCHEDULE CLASSES/ BOOTCAMP / WORKOUT TIME TO ACHIEVE YOUR GOAPlan your time to succeed. Schedule time to exercise, classes, bootcamp, yoga classes or appointments with practitioners to help you meet your goal.
PLAN YOUR WORKOUTS
Write down up to 5 workouts to focus on and tick the days you plan to achieve them.
File Details:
– High resolution (300ppi) PDF files
– Printed on A4 (8.5″ x 11″) paper
– Small compact file for easy download
Start planning to achieve your goals today. You can do it!
** Important **
This is not an editable document
All sales are final on digital files once downloaded.
---
---